How is residential real estate doing in the Wasilla and Palmer areas in 2019? According to data provided by the Alaska Multiple Listing Service (MLS) the average sale price for residential homes in the Wasilla and Palmer area has increased in 2019 compared to the same timeframe in 2018. The number of days on the market is also slightly down in 2019 compared to the same time in 2018. There have been 247 real estate listings YTD, only down several listings compared to this same time last year. So far the 2019 local real estate market is looking pretty healthy.
Days on the Market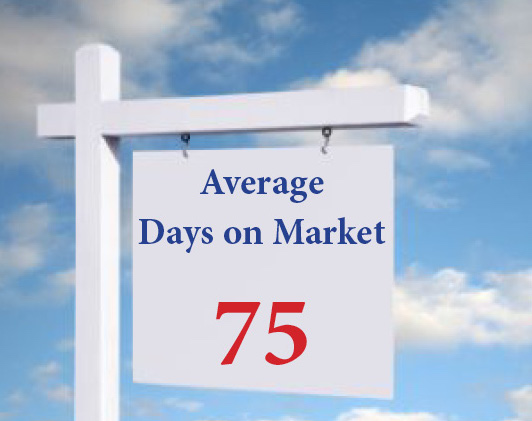 The average number of days on the market for residential real estate in Wasilla and Palmer was slightly down from 2018 this same timeframe, currently averaging 75 days. Days on the market is measured from the time when a property is listed to when the property goes under contract.
Residential Sales Price
The average residential sales price for homes sold in Wasilla and Palmer increased this year compared to 2018, to just more than $278,606. The average price per square foot for the first quarter of 2019 was just over $150/sq ft compared to $147.63 sq/ft in the first three months of 2018.

Thinking about buying or selling your home in the Mat-Su this year? Find out what your property is worth. Give us a call at (907) 376-7649 or send us an email for your Free Home Market Analysis.