One of the best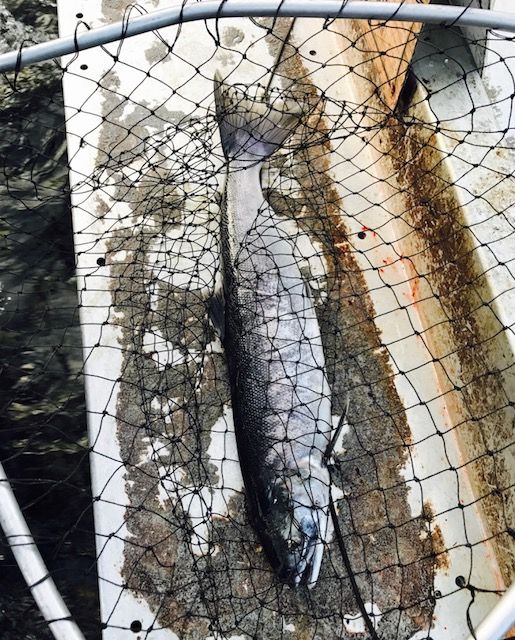 features about living in the Mat-Su Valley is you are often close to many lakes and rivers which offer some of the best fishing in Alaska. If you're looking for some easy access fishing near Wasilla and Palmer, check out these three recommended locations.
Fish from Shore
Eklutna Tailrace has a parking lot and bridge to help you access more shoreline. You can find coho, sockeye, and chum salmon here. It's about a 20 minute drive from Palmer or Wasilla.
Directions: located at Mile 3.5 of the Old Glenn Hwy, look for the signs

Canoe, Raft or Kayak?
Check out Loberg Lake near Trunk Road. It has coho salmon and rainbow trout. It's about 10 minutes from Wasilla's city center.
Directions: Take Trunk Road exit, left across overpass to Frontage road. Left on Frontage Road 0.3 miles to lake and boat launch by gravel pit
A Big Lake that's not Big Lake
Finger Lake features several fish varieties and has a state recreation site including a campground and boat launch area. With over 362 acres of surface area, this lake provides enough room for anglers to fish for Arctic char, Arctic grayling, Chinook salmon, coho salmon, and rainbow trout. It's about a 10 minute drive from Palmer and a 15 minute drive from Wasilla.
Directions: From the Glenn Hwy take the Trunk Road Exit, take a left on E. Bogard Road, and then at 0.3 miles a left to Finger Lake State Recreation Site.
Many lakes in the Mat-Su Valley feature privately owned shoreline including Finger Lake and Loberg Lake mentioned in this post. If you would like to see some lakefront properties, give the Kevin Crozier Team a call a (907) 376-7649 or email team@kevincrozier.com